WHAT'S INCLUDED
Three nights in Sydney (4 stars or better)
Two nights in Ayers Rock (Uluru)  (4 stars or better)
Three nights in Cairns (4 stars or better)
Full-Day Blue Mountains Wildlife Day Tour
Sounds Of Silence Dinner
Full-Day Marine World Outer Barrier Reef Cruise
Dozens of great optional day tours in Sydney, Uluru and Cairns
Applicable fuel surcharge
Sydney, Outback & Great Barrier Reef
This tour can easily be modified to meet your dreams.
This package is a wonderful addition to an Australia and New Zealand Cruise!
Discover three of Australia's iconic spots as you travel through Sydney, Uluru, and Cairns on this 8-night vacation. Spend 3 nights in Sydney exploring at your own pace; visit Sydney Harbour, and take in the many art galleries, cafes and beautiful beaches as you get to know this amazing city. Travel to the spectacular Red Centre where you will spend 2 nights. The Red Centre is home to the world's oldest, living culture! You will have the option to walk to the base of Uluru, where you will learn how this area was created. Breathtaking views await; you may even want to watch from the back of a camel or motorbike! Then travel to Cairns, where you will spend 3 nights. Explore the Great Barrier Reef, and optional tours to Daintree Rainforest where you can hop on the Kuranda Scenic Railway, taking in the most spectacular views along the way.
* Ask about Optional Excursions; have your travel team agent build your dream vacation! 
You may also like:
Custom Tailor-Made Australia & New Zealand Tours & Packages
14 Day Best of Australia & New Zealand from $2,999
Australia & New Zealand in 18 Days from $3,599
22 Day Australia & New Zealand from $4,999
Contrasts of Australia from $3,025
Day 1: Arrive in Sydney
Welcome to Australia! After you, clear Immigration & Customs collect your luggage and make your Sydney accommodation where you will be staying for the next three nights.
1 x Superior Room
HOLIDAY INN DARLING HARBOUR
We are located in Southern Darling Harbour, the Holiday Inn is where you want to be when you are
visiting Sydney. Harbour City has so much to offer you; whether you are staying for a few
nights or an extended period. Our casual & relaxed lifestyle with winning you over as you step out to
explore the many great experiences & attractions that await you. Darling Harbour is home to many
of the City's must-see attractions such as SeaLife Aquarium, Sydney WildLife Zoo, Madame
Tussaud's, The Powerhouse Museum and National Maritime Museum and opposite Darling Square.
You will be spoilt for choice when it comes to dining & entertainment with a vast array of
restaurants, bars, nightclubs & cafes all close by at Cockle Bay Wharf & Harbourside.
SYDNEY, NSW
Complimentary Full Breakfast for 2 Adults (3FBF);
Day 2  Leisure time in Sydney
Today is yours to explore Sydney at your leisure. Talk to our Destination Experts about various touring options in and around Sydney.
Day 3
Full-Day Blue Mountains Wildlife Day Tour
7.00- 7.30 AM Depart from the hotel.   Our first stop of the day is at Calmsley Hill a working farm also home to Kangaroos, Emus, Wombats and Koalas. Enjoy morning tea and time to wander at leisure. From Calmsley Hill we continue to ascend the Blue Mountains via the highway. We will visit one of a range of stunning outlooks of the Jamison Valley seeing beautiful vistas. Where possible this will be away from the crowds of tours that visit the mountains each day with other operators, thus our guests will enjoy a stress and hurry-free environment taking in the views and information imparted by their guide.
Continuing on we arrive at Eaglehawk Lookout, a remote lookout point away from the crowds for views of the famous 3 Sisters.  Whilst the Blue Mountains feature so much more than this natural attraction you can't help but admire the unquestionable beauty of this amazing rock formation. The character of the Three Sisters changes throughout the day and throughout the seasons as the sunlight brings out magnificent colours.  Your guide will discuss the legends behind this famous rock formation and the time available for taking some great photos.
Travelling around the mountains, we arrive at Evans Lookout where you will be issued your lunch pack and instructions on the hiking track. This is, without doubt, one of the most scenic hikes available in the mountains taking you across a number of valleys and ridges as you hike from Evans Lookout to Govetts Leap all the while looking out across Australia's Grand Canyon, The Grose Valley.  The Hike Concludes at Govetts Leap, one of the most famous lookouts in Australia. The magnificent waterfalls drop a whopping 180m to the base of the cliff and the lookout provides sweeping views down the valley to the Grose Wilderness.
(Suitable for active people with a reasonable level of fitness)
Our last stop is at the Blue Mountains Botanic Gardens where there's time for a short inspection of the flora including the ancient Wollemi Pine (Wollemia Nobilis). From here we commence our return to Sydney to arrive back at your hotel at approximately 4.30 – 5.00 pm.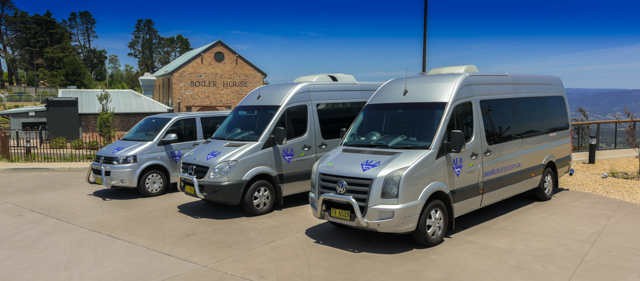 Day 4: Fly to Uluru (Ayers Rock)
Today you will fly to Uluru (Ayers Rock) and check in to your selected hotel for two nights. (Flights not included but you Travel Team Trip designer
Can easily add them to your air flight package)
Complimentary airport transfers on arrival and departure are operated by AAT Kings.
VOYAGES DESERT GARDENS HOTEL
Offering the only rooms with views of Uluru in Ayers Rock Resort, the 4.5-star Desert Gardens Hotel
features welcoming rooms, locally inspired dining options, and interactive arts experiences within
an oasis of native gardens. Accommodation options are diverse, from deluxe rock view rooms to
shady poolside rooms, all located under a canopy of towering gum trees and garden beds dotted
with native flowers. Once you've satisfied the urge to explore the magic within Uluru Kata Tjuta
National Park, you will find guided and self-guided tours through Desert Gardens Hotel's substantial
and authentic native gardens, just outside your hotel door.
Learning about Australia's native fauna and traditional Indigenous bush foods will awaken an
appetite to uncover Desert Gardens Hotel's restaurants and bars. White Gums Restaurant helps
prepare you for the day with an interactive buffet breakfast, while lunch served on Bunya Bar's
terrace comes with a side of total relaxation. Argnuli Grill's Red Centre-inspired a la carte grill menu
provides a perfect ending to the day.
Desert Gardens Hotel's Mingkiri Gallery is home to both inspired arts experiences and one-of-a-kind
souvenirs to commemorate your unforgettable trip. Meet the artists in Residence, learn about their
craft, and watch them create masterpieces. Speak with the gallery staff if you feel inspired to
participate in an art class or workshop.
All of Ayers Rock Resort's luxuries and conveniences, including numerous lookouts, Red Ochre Spa
and Town Square, are within easy walking distance or accessible via the free shuttle bus.
AYERS ROCK, NT
Complimentary airport transfers on arrival and departure are operated by AAT Kings.
Day 5: Uluru
Sounds Of Silence Dinner
08 Mar 2022 VOYAGES AYERS ROCK RESORT TOURING
Dine under a million stars at the award-winning Sounds of Silence restaurant. Travel out to a
private dining setting in the middle of the desert. Sip on a glass of champagne with the sound of a
lone didgeridoo filling the air as the sun slowly sets over The Olgas (Kata Tjuta) and Ayers Rock
(Uluru). Dine on a gourmet BBQ of Australian delicacies and then sit back and take in the mystery
of the desert at night as an astronomer takes you on a tour of the clear Southern night skies.
Enjoy this evening's Sounds of Silence Dinner including transfers to and from your hotel,
champagne as you watch the sunset over Kata Tjuta and a gourmet barbecue dinner after which the
resident astronomer will introduce you to the skies of the Southern Hemisphere.
Day 6: Fly to Cairns
Today fly to Cairns and check into your selected accommodation for four nights.
(Flights not included but you Travel Team Trip designer
Can easily add them to your air flight package)
1 x Superior Room
PACIFIC HOTEL CAIRNS
The Pacific Hotel Cairns boasts a magnificent location, personalised service and award winning
hospitality. The hotel features a stunning Cairns Esplanade location, new hotel rooms and suites,
one of Cairns' finest Brazilian inspired churrasco restaurants and an exemplary catering
department.
Day 7 : At leisure in Cairns
Today is yours to explore the Cairns region at your leisure. Talk to our Destination Experts about adding other touring options to your vacation.
Day 8
Full-Day Marine World Outer Barrier Reef Cruise
Depart directly from Cairns on a fast, stable catamaran providing a smoother ride and reduced travel
time, leaving more of your day to experience the magic of the Great Barrier Reef. Unique to Reef
Magic Cruises, our modern fast catamarans are never filled to capacity ensuring unmatched space,
comfort & attentive service. The all-weather Marine World platform caters for all activity levels.
Snorkel in the sheltered coral lagoon, go scuba diving (no experience necessary) or join our Marine
Biologist on a Guided Snorkel safari. Not a confident swimmer? Then stay dry and view the reef
from the semi-submersible reef viewer, glass-bottom boat or underwater observatory, try a Helmet
Dive for a scuba-style experience without getting your hair wet, or soar above it all on a spectacular
Reef Scenic Helicopter Flight. With 5 hours at the reef, there is time to do it all. If simply relaxing &
soaking up the tropical warmth is more your style then take time out on our spacious sundeck
where you will also find the regions only reef-based massage therapist. Best of all when travelling
with Reef Magic Cruises you benefit from the expert local knowledge of a Cairns family-owned
company and the friendly Australian atmosphere for which we are renowned. We look forward to
welcoming you aboard!
Day 9: Return to the USA
Unfortunately, your Australian vacation concludes today when you are transferred to the airport for your flight back to the US – unless you decide to extend for an extra few nights…!  flights not included
Your Travel Team agent can easily add extra days or even cities to this package; ask a Travel Team Agent for details 800-788-0829
Or, call 1.800.788.0829 to speak with one of our travel experts.
Notes:
Prices in US dollars unless otherwise noted
We have limited space on this package and it is subject to availability and prior sale
All package prices are per person based on double occupancy unless otherwise noted
Prices reflect cash discount
Due to constantly changing policies to baggage restrictions, please check with your airline directly for the latest updates and restrictions
Information, including prices, are subject to change without notice
Restrictions and change and/or cancel penalties apply
Prices are valid for departures thru November 22, 2022,  Call for other departure dates.
UBI-600-307-872-WA